Do not sell my personal information
Your rights under the California Consumer Privacy Act
The California Consumer Privacy Act (CCPA) provides you with rights regarding how your data or personal information is treated. Under the legislation, California residents can choose to opt out of the "sale" of their personal information to third parties. Based on the CCPA definition, "sale" refers to data collection for the purpose of creating advertising and other communications. Learn more about CCPA and your privacy rights.
How to opt out
By clicking on the link below, we will no longer collect or sell your personal information. This applies to both third-parties and the data we collect to help personalize your experience on our website or through other communications. For more information, view our privacy policy.
The History of GourminiS and its Founder
From starting out at 8 years old to being a chocolatier apprentice in France, Shane Wimmer has grown his skillset and his business to a quality brand over the years.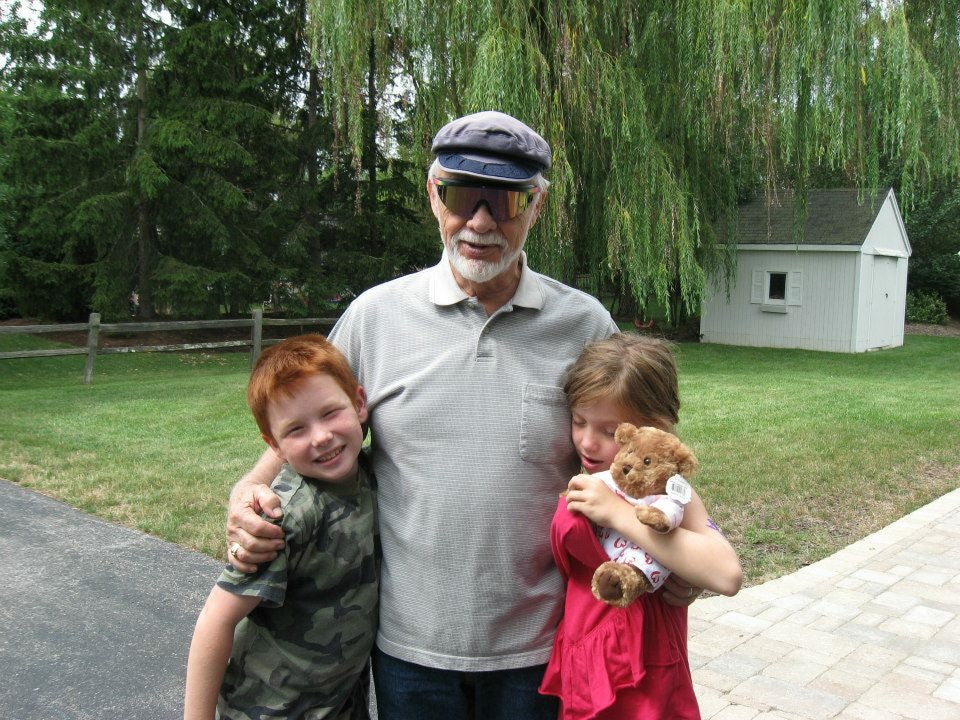 From the Beginning
Shane's grandpa, Paul Wimmer, had been a baker for most of his life. He proved his skills from the galleys of naval warships to feeding Lambeau Field for game days. He was, and always will be, a powerful inspiration to Shane. Hearing the stories his grandpa would tell piqued his interest, and once Shane started to work with chocolate and candies, he couldn't wait to tell his grandpa everything new he had done.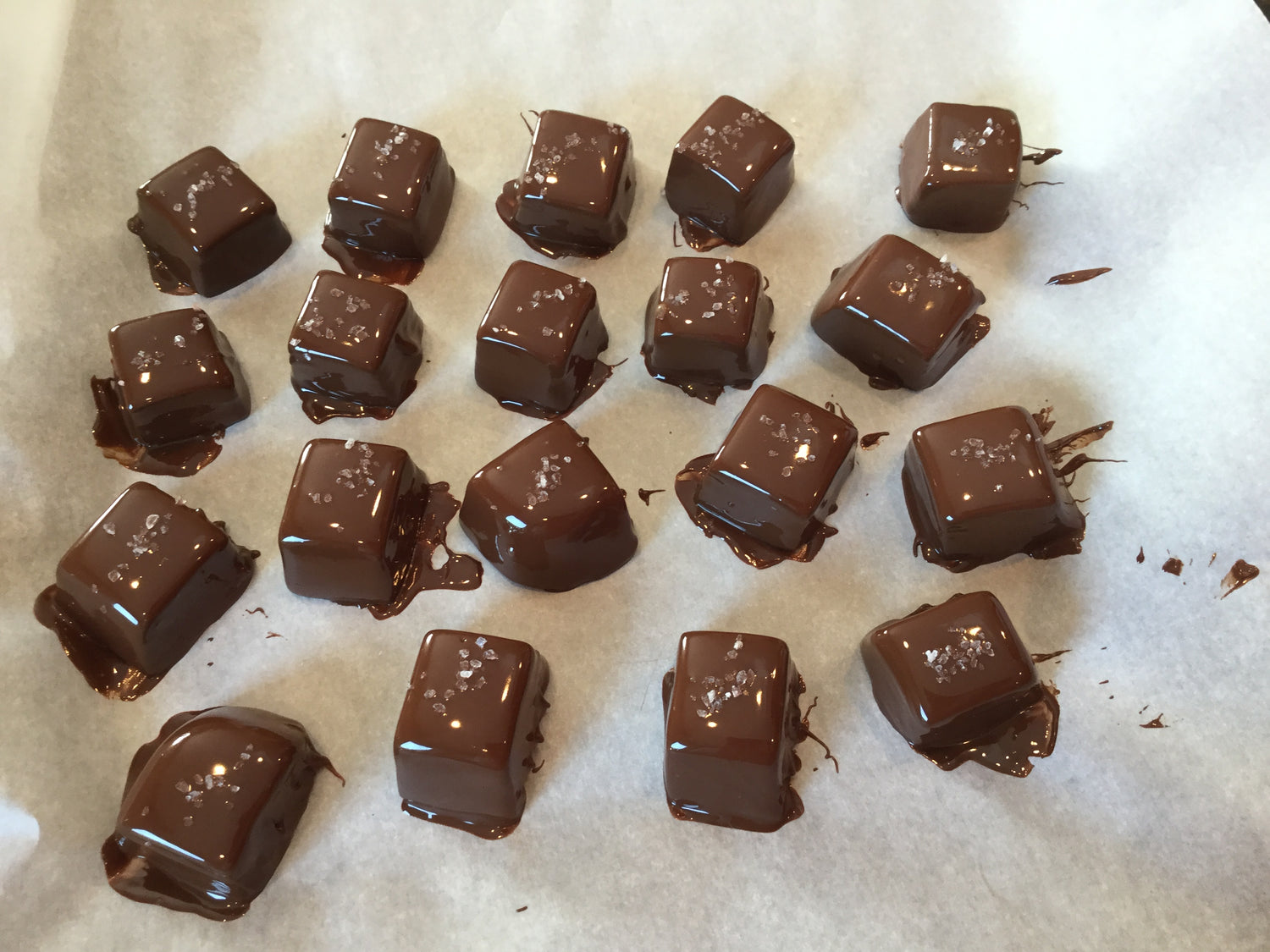 2012
One day while watching a cooking show, Shane saw and old-fashioned candy shop making a wide array of candies, and among them; sea salt caramels. He didn't have the slightest clue how to make them and they looked complicated, but what he did know was he was up for the challenge. That very same night the first GourminiS caramels were made, and with that, unbeknownst to 8 year old Shane, he had discovered his passion that he would go on to share with the world.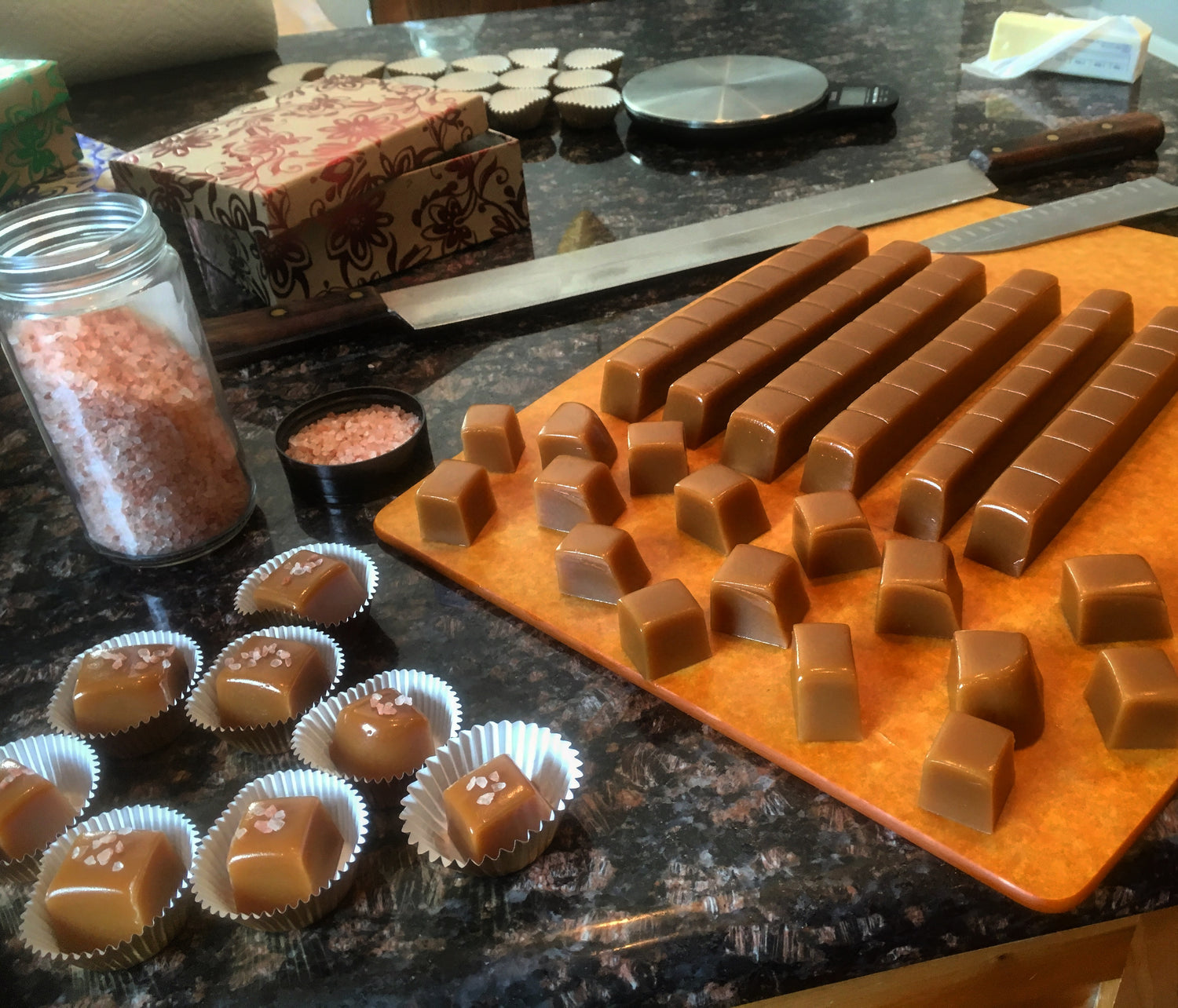 2016
By this point in time, word, and GourminiS caramels, had gotten around and although humble in size; GourminiS began to grow. Sales to neighbors turned to sales to friends then even to small parties where people were discovering the delicious and buttery caramels made by Shane. He then even started thinking that this was something he could see himself pursuing as a career so he continued to work toward perfecting his craft.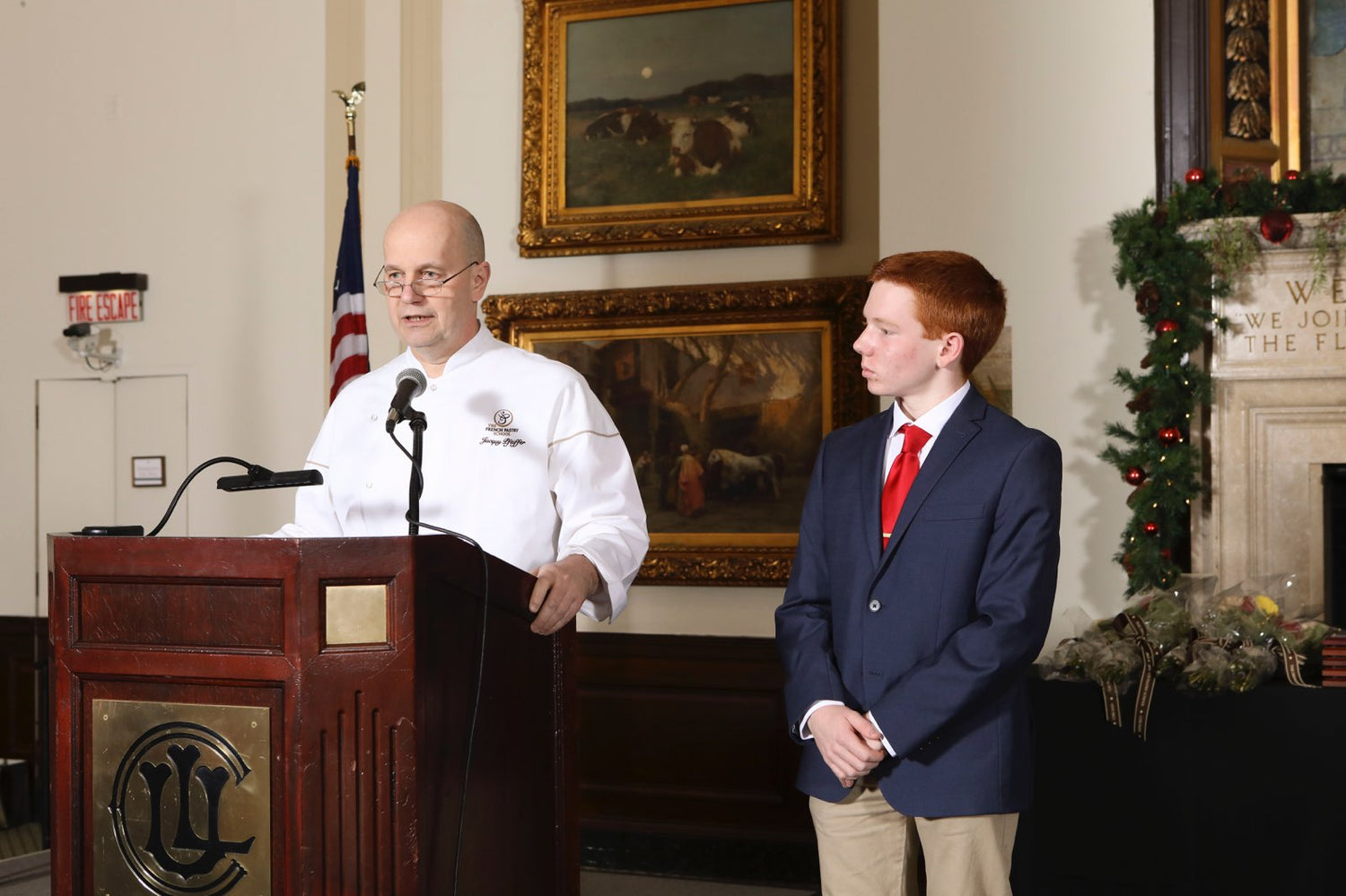 2017
After a long season of holiday orders, Shane got a text that would forever change his future. A friend told Shane to come over because their was a renowned pastry chef looking to meet him. That chef was Jacquy Pfeiffer, cofounder of The French Pastry School in Chicago, and after meeting him and attending the school's graduation, Chef Pfeiffer became a great source of help and inspiration to Shane. He and Jacquy Pfeiffer have stayed in touch over the years, with him being a great mentor and help to Shane.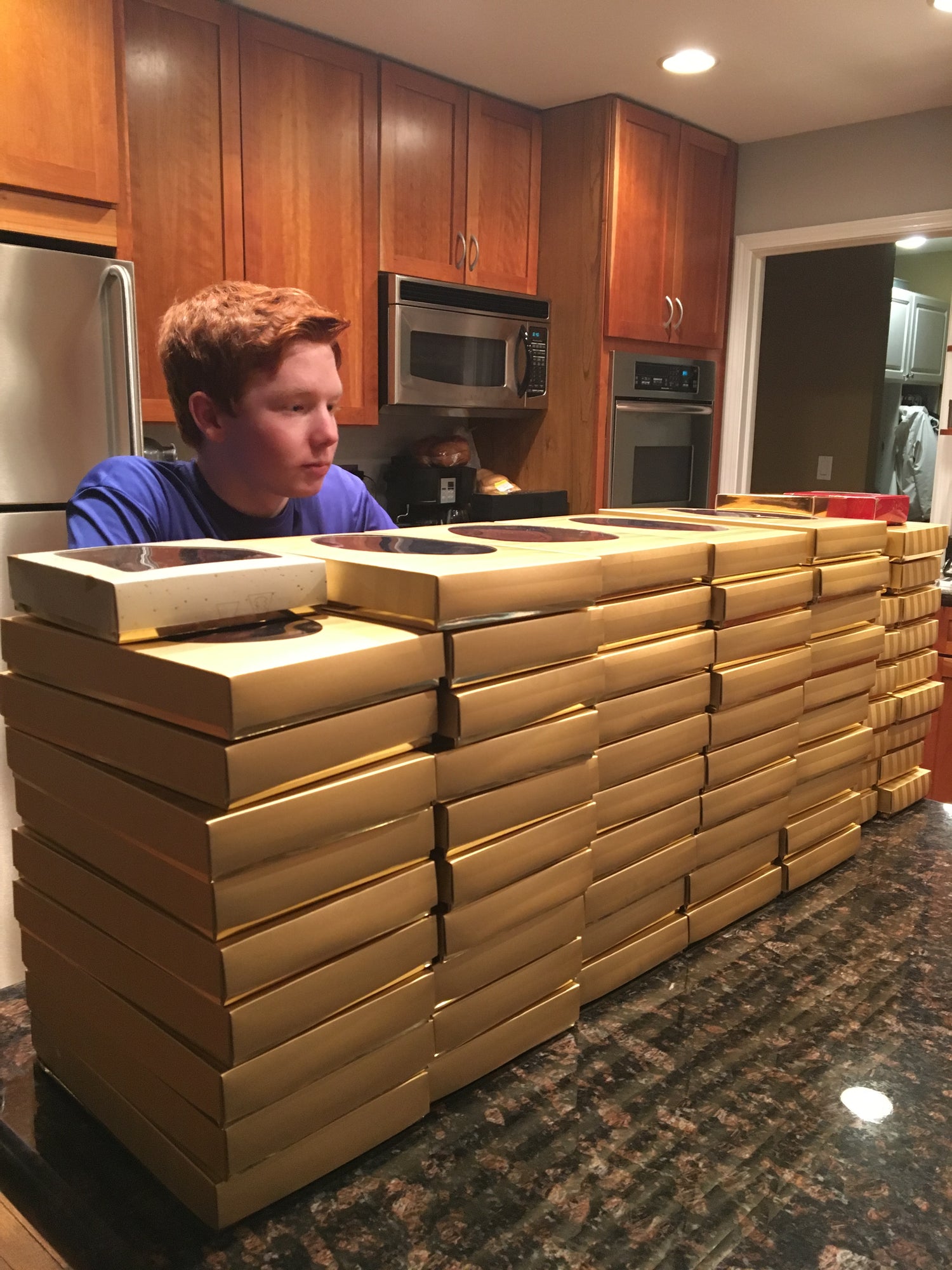 2018
The year that solidified GourminiS' role in making the best quality holiday gifts around. Shane has always believed in giving back, especially after all of those who helped him. After making a strong holiday sales push for the holiday season of 2018, GourminiS was able to raise enough money to buy Christmas gifts for families in need. Charity, giving back, and lending a helping hand continue to be values that drives GourminiS and Shane to this day.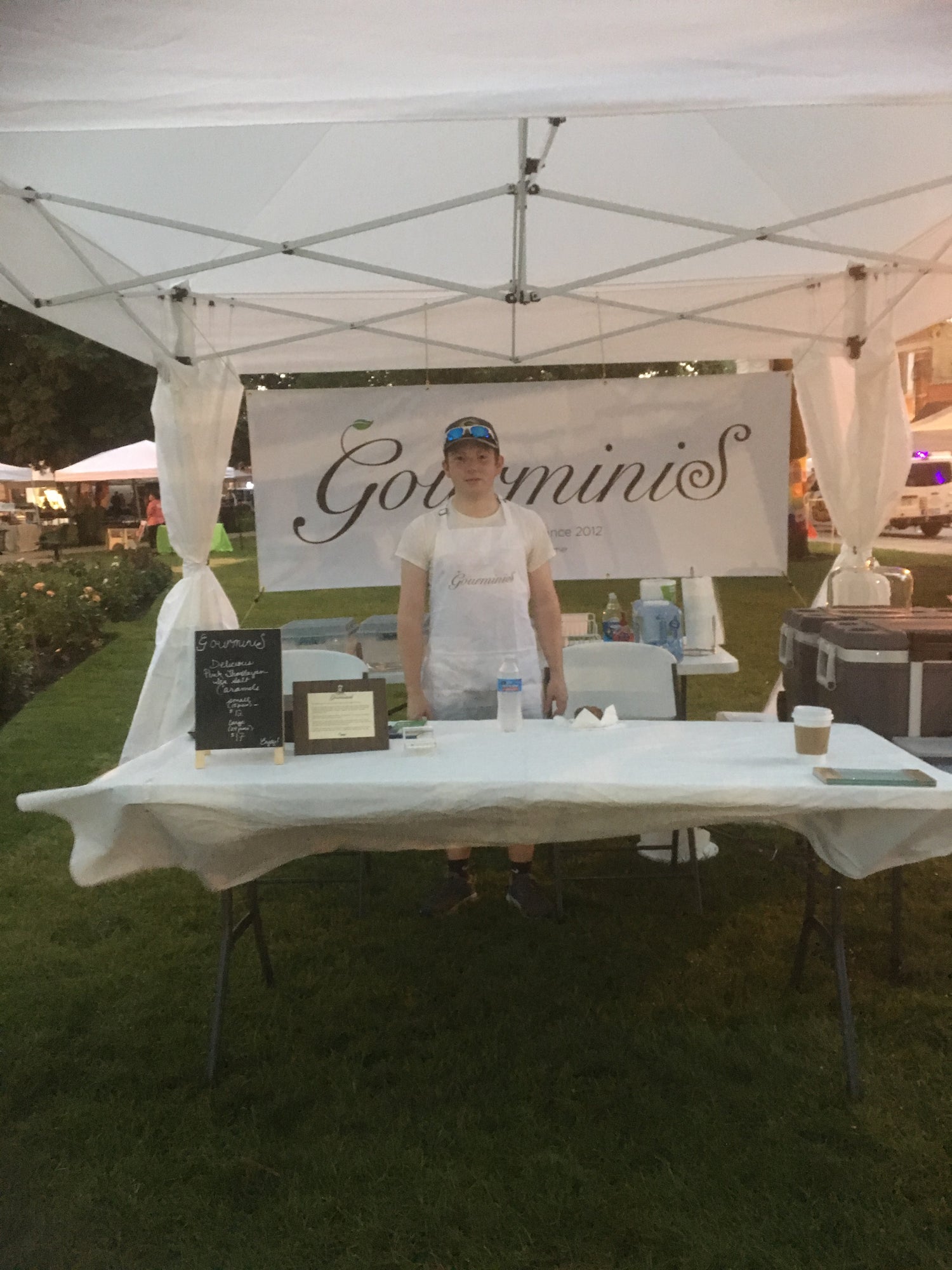 2019
With high school taking up most of Shane's time in all but the summer months, he needed a new way to sell his caramels and grow GourminiS in the process. Within a few short weeks of meeting the wonderful managers of his local Libertyville farmers market, he had obtained everything from a full market setup, to new training and approval from the health department. Battling the summer heat to sell soft caramels proved to be a challenge, but it was one Shane took on with enthusiasm, and he spread his business to surrounding markets the following years.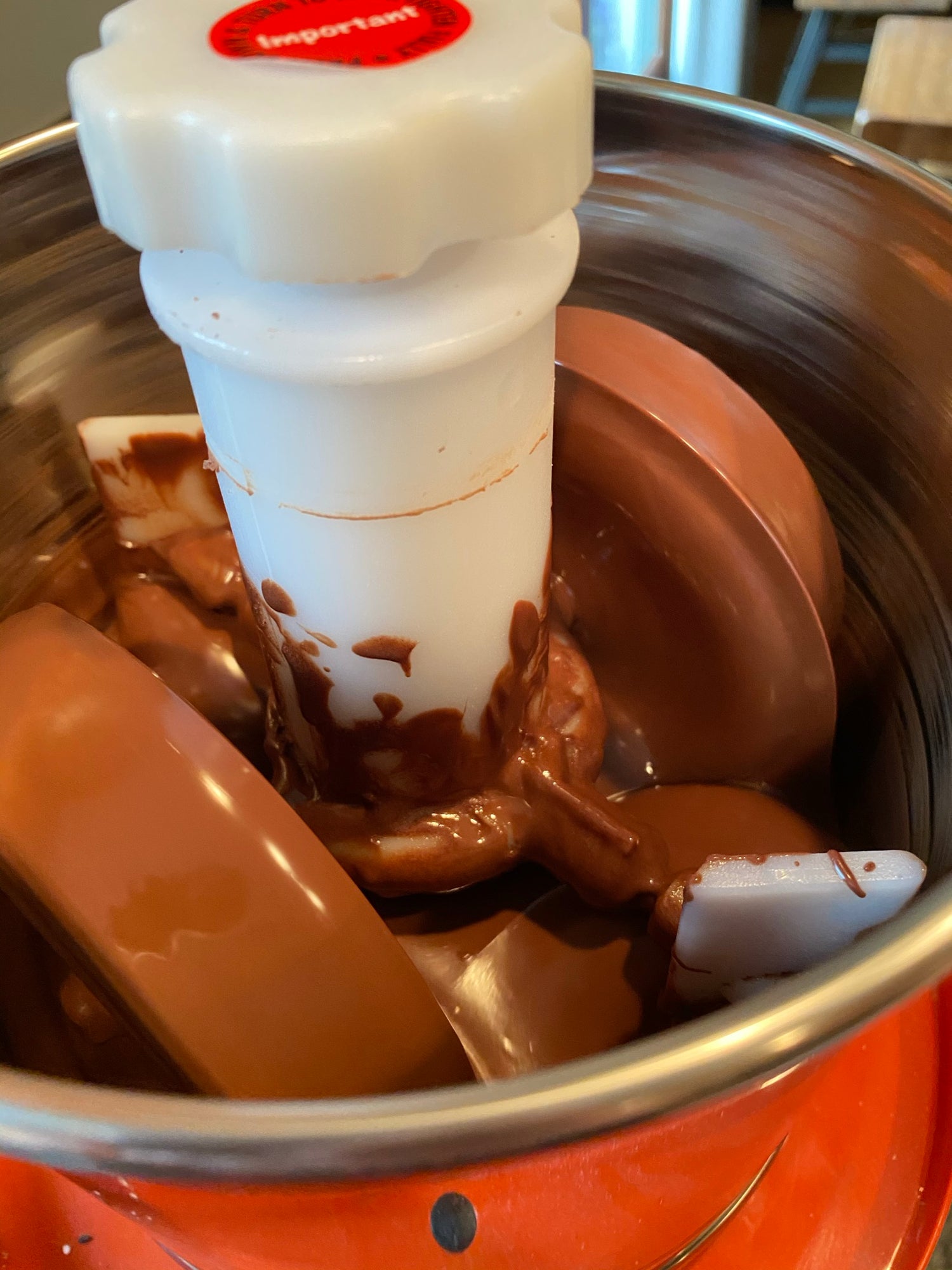 2020 - 2021
When the Covid-19 pandemic hit, it was hard for a high schooler to figure out how to grow his business, let alone sell any caramels. During this time, Shane began to teach himself as much as he could about new techniques ranging from bean-to-bar chocolate making (pictured), to plating techniques, and, most importantly, how to scale up production. Although this was a setback for the whole world, the time to learn proved to be more valuable than Shane could have ever imagined.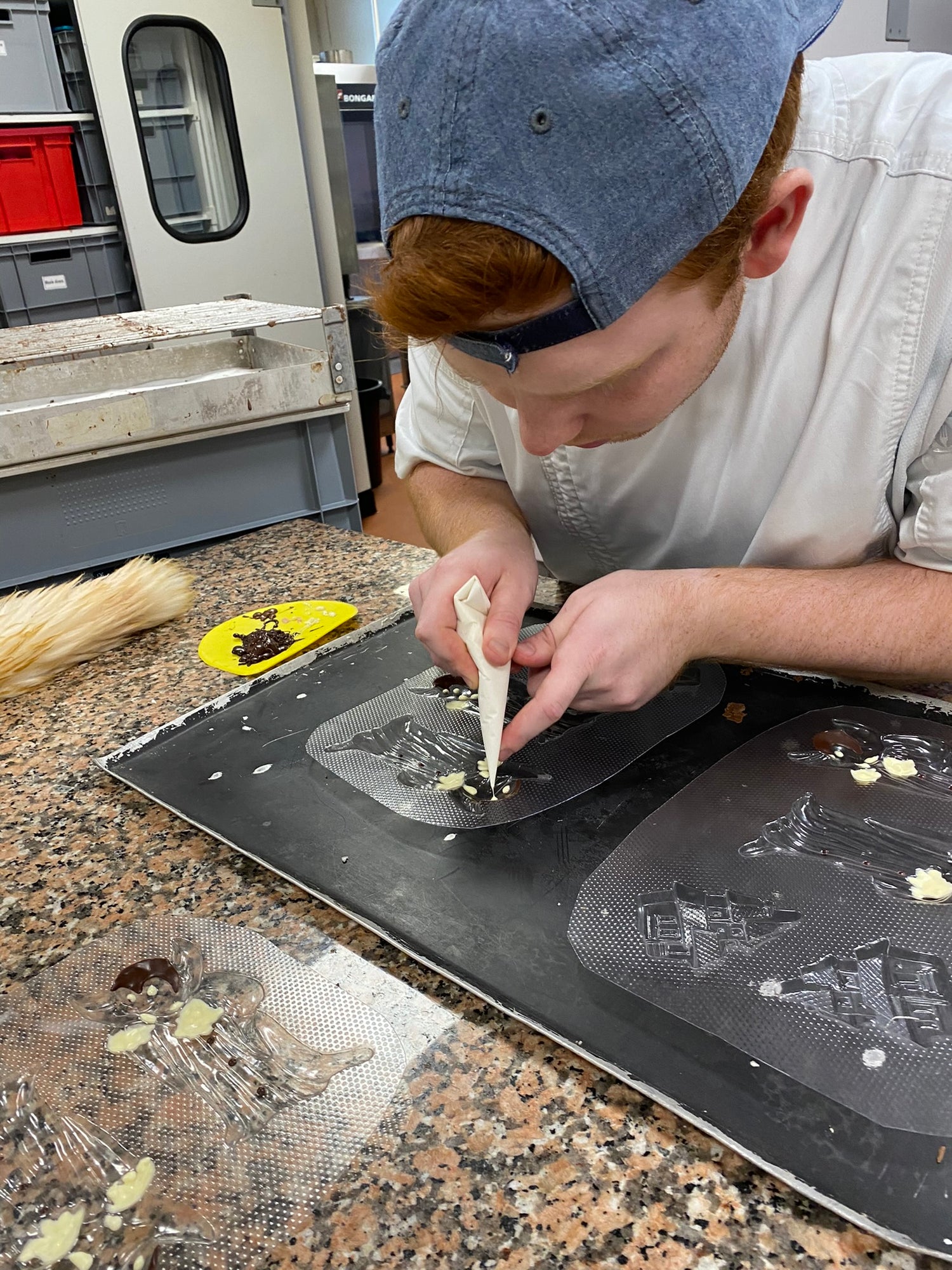 2022
With high school coming to an end, a decision was made, and that was for Shane to pursue his love of working with chocolate and to grow his skillset. He spent the later part of 2022 living in a small town in the east of France called Sarreguemines. There he worked as an apprentice under MOF (French Champion) Chocolatier Franck Kestener where he learned more about chocolate, confectionery work, and himself than he could have ever imagined.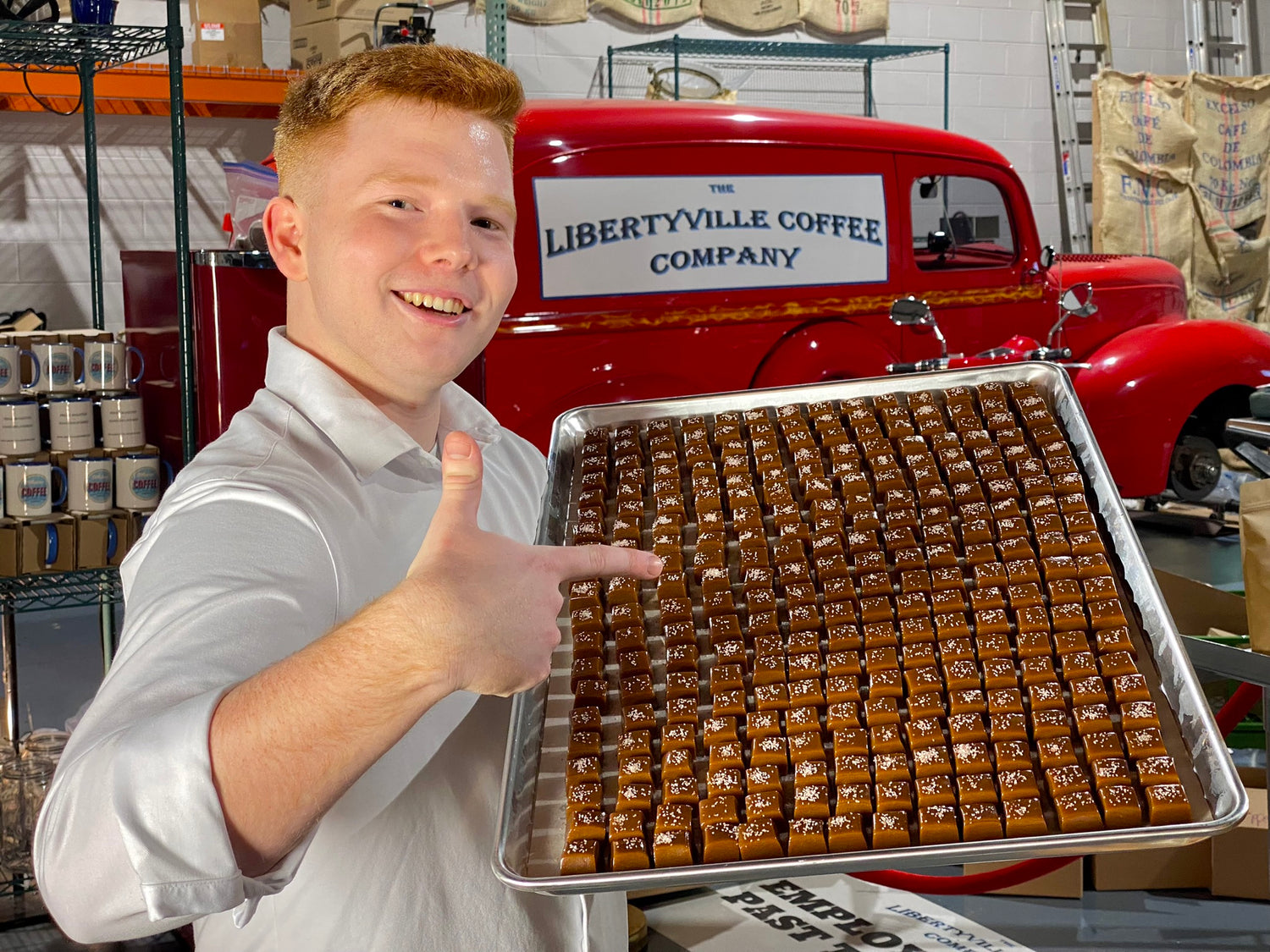 2023 and Beyond
After coming back from France, Shane began to apply his new skills and appreciation of chocolate to grow his business, all while now being located in a shared commercial facility: The Libertyville Coffee Company (LCC). Thanks to the generousity and help of Brian Bossler, founder and owner of LCC, Shane continues to work to expand his business and business offerings. All the while, he is keeping the original spirit of creativity alive, while always focusing on producing the highest quality and best tasting chocolates around; the GourminiS way.